How to Root OnePlus 7, OnePlus 7 Pro and 7 Pro 5G: OnePlus 7 Pro is just released, and we must say that it is the start of budget Flagship technology. This is one of these best OnePLus models that everyone is looking for. There are two main characteristics of this Model. One is Affordable, and the Second is Premium Features. You will get all the maximum features of previous released models features in this OnePlus 7 Pro. It has 5G Technology and connectivity. If you have reached the OnePlus 7 or 7 Pro and now want to Install Custom ROM, then you need to Root any of these devices to get the Custom Rom. So we will guide you on how to Root OnePlus 7 devices.
Related Guide: How to Root OnePlus 8 With Magisk
OnePlus 7 Pro has the latest technologies and ultra-lightweight. Internal hardware's latest Technology is making this device an excellent piece to buy in 2020 and providing amazing features in the smartphone market.
What is Rooting

OnePlus 7, OnePlus 7 Pro?
Think yourself, why do you want to Root your latest OnePlus 7? One of the reasons maybe you need Custom ROM? You need to hold all the control on your OnePlus 7 or OnePlus 7 Pro? If this is the reason, then yeah! You are right; this is rooting. Rooting helps you to give you access to the majority of features of your Phone. Moreover, you can remove any Application from the Android Phone without any worries.
Should You Root

Your OnePlus 7 Pro?
You are here then, of course, you need to Root the Phone. If you want custom ROMs, Want to delete some unnecessary applications. You Should root your OnePlus 7. If you do all the right steps, then you will not get any difficulty.
You can also watch the little OnePlus 7 Review here:
If you are rooting any Android phone for the first time, then we recommend that you should follow each guided step by step.
Advantages and Disadvantages

of Rooting the OnePlus 7 and OnePlus 7 Pro
We will not go in detail on the pros and cons of root OnePlus 7. But here are the top 5 advantages to Root OnePlus 7 Pro. And 2 Cons to Root these phones. So Read it before jump into the Root section.
Pros of Root OnePlus 7 and OnePlus 7 Pro
The root will help you to download and install the Custom Roms on OnePlus 7 devices.
You will get access to the GPU Control function on OnePlus 7.
Rename the Applications.
Delete the Built-in Applications.
Non User Interests apps are easy to remove.
Cons of Root OnePlus 7 and OnePlus 7 Pro
Lose of Warranty of your OnePlus 7, OnePlus 7 Pro, and 7 Pro 5G.
You will not get the OTA Updates.
3 Requirements

Before Root OnePlus 7
You need to do these 3 things before starting the Root process.
Make sure your phone is fully charged or at least 80% because sometimes the process goes long.
For root any device, you need to unlock the bootloader. So unlocking bootloader is different for each device. Here is the perfect guide for you to Unlocking Bootloader on OnePlus 7 and OnePlus 7 Pro.
Once you are done with the 2nd point, you need to install the TWRP recovery. It is Custom recovery. There are many others. But we recommend to Install TWRP as we deal with this and have many positive user reviews. So See here how to Install TWRP Recovery on OnePlus and OnePlus 7 Pro.
Root OnePlus 7, OnePlus 7 Pro Using SuperSU – Method#1
SuperSu is one of the most used methods to Root any Android Phone. OnePlus devices are perfect and easy to Root with the SuperSU. There are many other ways to Root. But this is one of the ways in our top priority list to Root OnePlus 7 and OnePlus 7 Pro.
Here is the step by step guide to Root using SuperSu.
Note:
Make sure you saved in Internal memory.
Root OnePlus 7 Without PC Using KingRoot –

Method#2
This is another but more comfortable method. It says you can root OnePlus 7 without PC. Here are some simple steps you need to follow.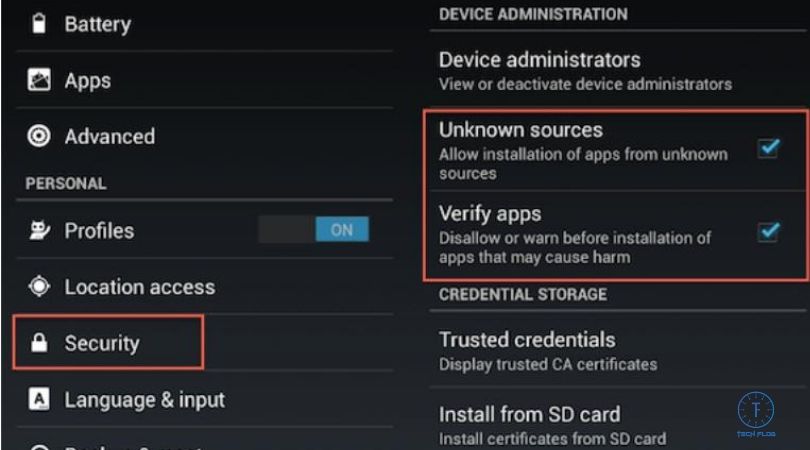 That's all. You can easily download the Custom Roms, delete apps, and rename apps. Do whatever you want.
Root OnePlus 7 With Magisk
Magisk is another method that helps you to Root your Phone. Here we have a general guide on How to Root OnePlus with Magisk. We recommend reading this guide. It requires a PC but a more reliable and also safe method to Root Android Phones.
Final Words on Root OnePlus 7 
As there are many methods to Root the OnePlus 7 devices. Our most favorite is Root phone with the SuperSU. Because it is more secure and safe. Moreover, there are many positive responses from the users to root this Phone. We have also done Root OnePlus 8 with this method.