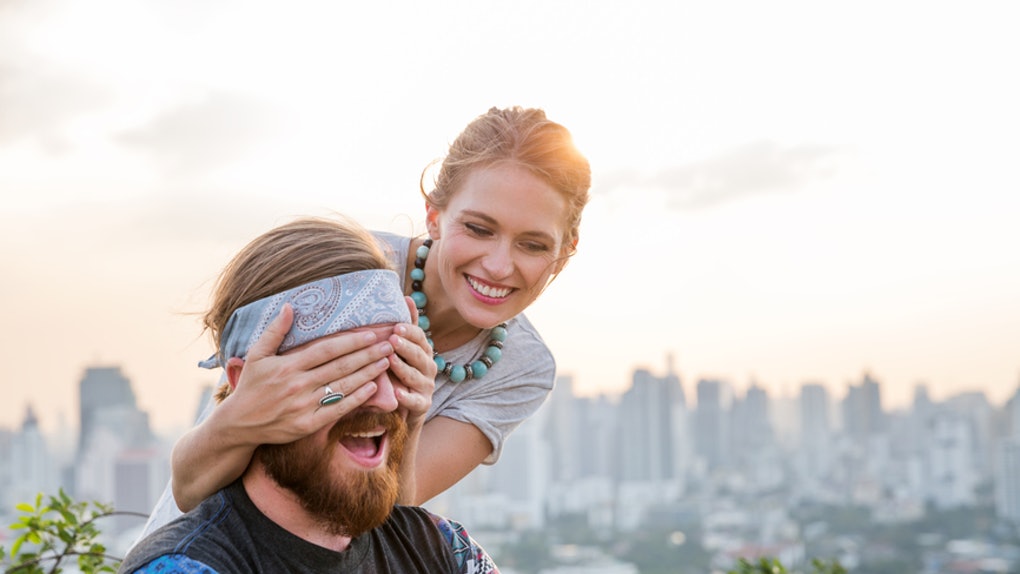 We cannot just leave the duty of pampering to our partners, can we? Our partners need some pampering from us, too! For the longest time, the burden of surprising, courting, and wooing us has been on our boyfriends' shoulders. Sometimes, we also need to make them stop, relax, and enjoy for a while. However, we all know how challenging it is to surprise and give our man-friends a special day. Over the years, you look at all kinds of gifts, patriotic gifts for him, gaming gifts, army gifts, fishing gifts, etc. and after some time, you even run out of gift ideas for them! If this is your dilemma, you have come to the right article. Here are 7 ways to surprise and pamper Your Partner randomly.
1. Give them a luxury watch
If you want to surprise your partner, getting them a precious luxury watch can definitely blow their minds off. A luxury watch is the best gift, especially for anniversaries or any precious moment because it can be pricey. However, getting your partner or husband a luxury watch is already a gift that will last for a lifetime. A luxury watch is expensive for all the right reasons.
For one, a luxury watch is carefully and sophisticatedly engineered by the best watchmakers in the industry for it to last for a lot of years. On top of that, wearing luxury watches will make you stand out from the crowd. People see those who wear luxury watches as successful and established. The best luxury watch brands you could choose from are Rolex, Omega, Cartier, and a lot more. You can also check out Rolex's sister brand, Tudor.
2. Prepare an improvised spa session
Your significant other may also be tired and stressed out from work. Because of demanding tasks and hectic schedules, your partner may forget to sit back, relax, and pamper themselves for a while. If you want to surprise your partner, you can also set up a DIY spa night at home. Make sure that you practice how you would do your hand massage. You can set up a dry brushing session to exfoliate your partner's skin and slather all the right treatments and serums on their body. The key here is to have the right brush to use. Run the bath and put in essential nourishments that will definitely make your partner relax. Apply a relaxing mask on their face and choose the right aroma that will love. Make sure that you know your partner. We would not want to put ingredients on masks and oils that they are allergic to.
3. Cook all his favorite food
They say that the way to a man's heart is through his stomach. From our point of view, we love having to eat good food, do we? This is the same for our significant other. If you want to surprise your loved one most simply, try going out of your way and prepare a hearty meal for them. Prepare a four-course meal for them. The key here is to plan carefully. Be sure to prepare your meal plan that will include an appetizer, salad, main course, and dessert. Base the meals of your choice on the diet that your partner follows. Do they prefer white meat over red meat? Are they a vegetarian? Those are just some questions you can ponder.
4. Prepare a game-viewing night
Is his favorite game coming up? More often than not, your partner may just be a simple person. They might just want to slouch on the couch, get a beer, and enjoy the game. But since you are planning a special surprise for him, you will do better than that. Some game stadiums in different states may be opening. If the stadium near you is opening up, then better book a ticket now. If not, preparing delicious food and inviting his friends over for them to watch together can also be a good idea. Just make sure to be careful and observe proper health protocols.
5. Hold a wine party
Another surprise that you can do is to prepare a wine party with your partner. Set up your place by making it as romantic as possible. If you are living in high-rise buildings and you have a balcony, you can set up a table with candlelights on your balcony as you enjoy the night lights. Prepare a charcuterie board with cheese, ham, crackers, fruits, and more. Make sure to prepare the ones that will be perfect for your chosen wine. If there is one thing that we know you miss during the pandemic, it is to dress up. During your wine party, you can wear your most romantic and sophisticated dress, doll up, and have a romantic yet virus-safe wine night. Have a heart-to-heart talk and make the night everything about them and your relationship.
6. Have a walk down memory lane
Is it not amazing to get a do-over on all the most romantic moments of your life, especially your awkward-yet-endearing first date? Sometimes, when you have been together for a long while now, you become too comfortable with each other. Not that it is a bad thing, but sometimes, it is also healthy to have a little sparkle once in a while. Try to plan a date that will re-enact your first date. This can be fun, heartfelt, and nostalgic.
7. Do charity work together
Be closer to your partner, too, by bringing your relationship to causes bigger than yourselves. Have a unity about certain advocacy or plan a charity work where they might hear different stories of other people. Invite him to be part of charity work or any other campaign that you think will be close to their heart.
Cherish your loved one
Here are just some things that you can do to surprise your partner and make an ordinary day special. You really do not need a special event to make each night special. It is now up to you to personalize how you would surprise your significant other. In general, you can make any day special by keeping a healthy relationship with them and keep communicating with each other.