The different ways we can invest have changed greatly in recent years. One of the major improvement benefits has been the introduction of ways of using our mobile devices to look after our money. It is now very easy to do this, so how do you get started? Below in this article, we will cover How to Start Investing in oriontero on a Mobile Device.
Source: Pixabay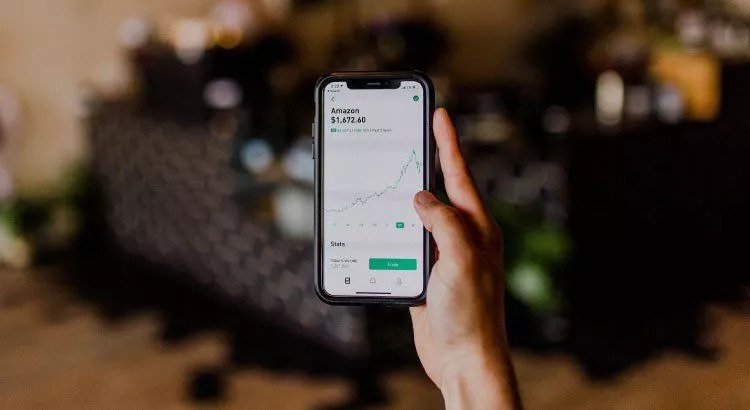 Find a Mobile App
The shift to mobile investing can be seen in a large number of mobile apps available in this industry. You can quickly find apps for share trading, cryptocurrency investing, investment funds, and more. Apps have the benefit of being very convenient, as they sit right there on your device's home screen all the time.
To get started, you will want to consider the type of investing you are interested in. Some of these apps cover a range of different types, but others concentrate on a single market. Take a look at the options and you will see that there are some you probably recognize, together with others that aren't so familiar.
This is because there are two types of companies that offer this service. One is the sort of established investment firm that has land offices and a solid reputation, such as a bank. The other kind is typically a newer name, launched with an app and no physical locations. The latter may give a slicker, more modern approach, but you will want to be sure that you choose a reliable service with good reviews and that is regulated by the relevant authorities.
Downloading an app and getting started is easy. You will also find that many apps let you quickly link your main bank account to your investment, which lets you move your money around efficiently. Using your mobile browser to access the company's site should be possible too. However, this may provide less functionality and is slightly less secure.
Choose the Best Offers
You may get a decent bonus for moving over to a new investment provider. For example, you may receive a welcome bonus or some free coins once you start trading in cryptocurrencies. This is usually based on the size of your initial deposit and can help you to start trading with more funds right away. Ultimately, you will need to analyze your investment budget, use an investment calculator, and above all else, do your own research!
Stock market brokers also sometimes offer you a bonus when you first start trading with them, such as free shares, although this might be restricted by location. For example, some are limited to American customers. These deals are also sometimes limited to app users, so you won't get the bonuses if you invest using their website.
The forex market has many types of bonuses available for newcomers and existing investors. They are often offered with no obligations, other than opening a trading account. In other cases, there may be extra terms and conditions to comply with. Look out for welcome bonuses, deposit bonuses, and VIP bonuses when investing in currency pairs. There are even tips on how to look out for the best Forex bonuses available too.
Source: Pixabay
Stay Safe and Secure
Perhaps the biggest fear for new investors is that their investment accounts could be hacked, or their details compromised in some other way. This is why the best apps of this type have strong security features such as biometric login and two-factor authentication. There is also the fact the mobile apps are generally considered to be safer than websites. According to Paul Benda of the American Bankers Association, using an app keeps your money as safe as it would be if you walked into the branch of a bank. Of course, the key is in choosing the right app and downloading it safely from an official site or a secure store like the Google Play Store or App Store.
Fake banking apps that look just like the real thing have appeared in recent years, with the FBI's Internet Crime Complaint Center warning in 2020 of these dummy apps and also of banking trojans that are hidden in other apps, such as games or utilities.
Overall, it is less likely that an app will be compromised than any other way of investing online. They are heavily encrypted using the latest technology and they don't store any data on them anyway, so there is no hassle in switching the data over when you get a new phone thanks to some of the Android apps available.
To sum up, it seems likely that the market for mobile investing continues to grow, as more people realize the benefits of doing this. It is very easy to try and gives you the convenience of looking after your cash whenever and wherever you want to check out your investments.